Shelf Awareness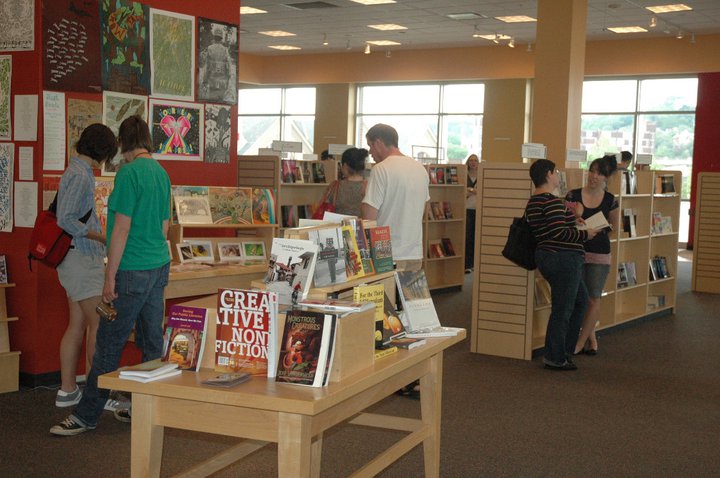 W
ord Up, a pop-up bookstore, is opening for a month on June 14 in the Washington Heights area of northern Manhattan. Like the Fleeting Pages pop-up bookstore in Pittsburgh, Pa., which opened for a month and closed June 4, Word Up will offer many reading and writing events, with a focus on small presses, micros presses and 'zine publishers.
The store will carry books in English and Spanish, intended to serve the large Dominican population in Washington Heights.
The location of Word Up will be announced later this week.

Word Up's organizer is Veronica Liu, managing editor of Seven Stories Press and publisher of Fractious Press. Liu was inspired in part by the work of the Seven Stories Institute, which aims to make the press's work available to the communities it intends to help, and inspired also by Rebel Bookseller by Andrew Laties, which she is editing. (This is an updated version of the book, which was originally published in 2005 by Vox Pop.)

Word Up's inventory will be sold on consignment. Interested small press publishers and authors should contact her at info@fractiouspress.com to receive a consignment form and shipping address, or to propose a small press reading, workshop or event.

The store will be open during the Northern Manhattan Arts Alliance's Uptown Arts Stroll, an annual month-long event that includes artist exhibits, dance performances, readings, and other creative events.

(Again we thank Karen Lillis, aka Karen the Small Press Librarian, who has written about Word Up and Fleeting Pages!)
Footnote:
When might we see our first pop-up bookstore in this part of the world? We have of course seen over the years many pop-up remainder bookstores but what about the real thing with new books?